Distinguished Fellows
One of the highest awards conferred by the New Zealand Institute of architects. A Distinguished Fellow is recognised by as being an exceptional influence on or contributor to architecture in New Zealand. There may be no more than 10 Distinguished Fellows at any time.
Brian Aitken
If you know where to look you can see Brian Aitken's influence on many parts of Auckland's skyline, from the Auckland War Memorial Museum in the Domain right down to the bottom of the city, where Auckland's tall buildings – Vero, Metropolis, the old ASB tower – are clustered. Few architects, if any in New Zealand, know buildings – and especially tall buildings – as well as Brian does.
In his 40-plus years in architecture, Brian has amassed an unrivalled knowledge of building technology, detailing and design, as well as building code requirements and industry standards. His role in creating major buildings in Auckland and Wellington ­has been recognised with numerous industry awards – and the tally continues to grow, as buildings such as the bronze-glass landmark at 151 Queen Street, once the Fay Richwhite Building, continue to accumulate awards long after their completion.
Brian's architectural journey began at the University of Auckland in 1967. Upon graduation, he moved to London, joining Fitzroy Robinson and Partners before being awarded a Hawkins Scholarship, which saw him move to New York to complete a Masters degree at Columbia University in 1970. On his return to New Zealand, Brian joined Peddle Thorp Architects, becoming an associate in 1973 and a partner in 1978, with the practice duly changing its name to Peddle Thorp & Aitken. In his time with the practice, the studio has grown from fewer than 10 staff to more than 40.
Alongside his achievements at Peddle Thorp, Brian has invested his time, knowledge and energy into developing the skills of others in the profession and seeking ways to improve the quality of the urban environment. He has been an examiner for the Architects Education and Registration Board, an Architectural Representative on the Working Party for the original CIC Guidelines, a Trustee Advisor to Unitec School of Architecture, a Member and Chair on Auckland Council's Urban Design Panel and a Panel Member of the Department of Building & Housing Weathertightness Building Sector Reference Group. Many architects in Auckland have cause to be grateful for Brian's discrete and judicious advice. 
No matter what the endeavour he has undertaken, Brian's humble conduct, courteous manner and keen intelligence have set him apart. He is an exceptional ambassador for the architectural profession and a worthy recipient of this Distinguished Fellow Award. 
Bill Alington
Bill Alington's career is marked by a deep and abiding commitment to the social role of architecture. This is primarily manifested in his architectural projects but is also to be found in his teaching and those long and generous conversations that so many colleagues have found so enlightening down through the years.
Over the course of a professional career that began with the Architectural Division of the Ministry of Works and which spanned the second half of the twentieth century, Bill completed designs for a range of much-awarded civic buildings and a broad variety of smaller-scaled community and church-related projects. All of these projects were invested with a sensitive humanism appropriate to their scale and programme and all expressed a refined sensitivity to architectural proportion and detailing. In particular, Bill developed an approach that yielded successful architectural results for many small community groups for whom the benefits of good design might otherwise have been out of reach. His own house is one of the outstanding works of New Zealand mid-century Modernism, its merits sufficiently undeniable that it was accorded Historic Place Category 1 status.
Bill has demonstrated a deep professional commitment throughout his career. He has served as an NZIA Councillor, Vice President, and Branch Chair, and as Assistant Editor of the NZIA Journal. Bill also contributed significantly during the most active period of the Architectural Centre in Wellington and was president of that organisation. His contribution to the founding of the Architecture School at Victoria University of Wellington was highly influential, and his teaching, of architectural history and in the design studio, inspired generations of students. In all aspects of his career, Bill has given exemplary service to his profession and to New Zealand architecture.
Nick Bevin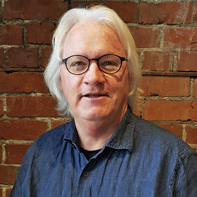 Nick Bevin is a down-to-earth architect, humble and always caring about the wellbeing of people and the environment. Since late 2009, as Chair of Friends of Futuna Charitable Trust, Nick has devoted hundreds, if not thousands, of hours to ensuring the chapel — an architectural gem — is restored and continues to offer inspiration to all.
Nick's immense contribution to architecture befits his award of Te Kāhui Whaihanga Distinguished Fellow.
Nick first considered studying architecture during his last year at St Bernard's College, after Sir Ian Athfield visited the Lower Hutt school in 1973. He graduated from the University of Auckland's School of Architecture in 1984 and began his career at John Jarvis Architects in Parnell. He joined Stapleton Architects in Lower Hutt in 1985, becoming a director in 1990, before leaving in 1992 to set up his own practice, Bevin Architects, in Petone. In 1999, he and Ric Slessor formed Bevin + Slessor Architects. He is now a sole practitioner working as Nick Bevin | Architect.
In 2015, Nick was appointed an independent member to Heritage New Zealand's Rārangi Kōrero/Listing committee, which has supported the listing of buildings including Roger Walker's Whakatane Airport, Wellington Central Library and the Christchurch Town Hall, all Category 1 listed buildings. Nick is currently the committee's longest serving member.
Futuna – Life of a Building, the book co-edited by Nick and Greg O'Brien MNZM, was published in 2016.
Richard Harris 
The possibilities of architecture struck Richard Harris at an early age. He recalls drawing at kindergarten a "well-proportioned two-storey house with a surprisingly complex roof", and at primary school he would win a watercolour competition for a rendering of Edinburgh Castle. By his own admission, he continued to make structures out of painted timber blocks long after other kids had consigned them to the attic.
Richard's more formal architectural training took place at the University of Auckland. After graduation, he worked for a developer before leaving New Zealand to backpack through South America and Europe. On his return, he took a job as an architect at Auckland Council in a period he has described as an optimistic time for the city, and it was then that he developed the love for public projects that would define his career.
Richard was project architect on the first redevelopment of Auckland Art Gallery, then the largest project in town, and other civic work followed, as did a commensurate amount of awards. After setting up in partnership as Gibbs Harris, Richard won a competition to design Auckland's Maritime Museum. Soon his busy practice, along with Bossley Cheshire Architects, would be approached by Jasmad who proposed the merger which led to the formation of Jasmax.
At Jasmax, Richard played an important role on large and complex projects: the redevelopment of Auckland's Civic Theatre and Auckland Hospital buildings; the restoration of Auckland Town Hall and the redevelopment of Eden Park; and the design of new buildings on the University of Auckland and AUT University campuses. An especially important project was the Sir Paul Reeves Building at AUT University, a stellar piece of work that illustrates Richard's ability to focus on the needs of people within a bigger picture.
Richard has reached the highest levels of professional architectural practice. He has served as a president of the Institute, and in that role led a significant reappraisal of the development of New Zealand's cities and urban spaces. Richard has natural leadership abilities, a genuine interest in nurturing talent and a passion for and ease with people. These qualities have helped shaped Jasmax into the successful firm that it is today, and nurtured the culture of diversity and openness that characterises New Zealand's largest practice.
Maurice Mahoney
Maurice Mahoney holds a pre-eminent position amongst this country's architects. Born in London, he trained in architecture at the Christchurch Architectural Association's Atelier. After working with a number of Christchurch firms, he eventually joined with Miles Warren to establish, in 1958, what would come to be seen as a seminal New Zealand architecture practice, Warren & Mahoney.
In New Territory, the book documenting Warren & Mahoney's first 50 years, Sir Miles writes of Maurice: "I admired the way he put things together with such great clarity and precision, his expert draughtsmanship, his ordered approach to design problems. So the partnership began."
And what a partnership it would be. The impetus for the partnership was the award to Warren of the Dental Nurses Training School project. From there, the fledgling practice quickly achieved remarkable and rapid success, moving beyond the houses that defined the 'Christchurch style' of architecture and into works of great scale and complexity, many of which, including Christchurch Town Hall and Wellington's Michael Fowler Centre, are considered benchmarks of New Zealand Modernism. On these projects, Maurice's methodical mastery of all the technical aspects of architectural practice were evident, and indispensable. Testament to the contemporary pre-eminence of the firm led by Maurice and Sir Miles is provided by the four New Zealand Institute of Architects Gold Medals awarded to the practice between 1959 and 1973.
Although Maurice retired from professional practice in 1992, his architectural activity did not stop then. After the Christchurch earthquakes the home he designed in 1966 was demolished. He re-designed the house and had it rebuilt. Maurice's name is still figuring in the awards books. In 2017 he received an Enduring Architecture award for 18 Butler Street, a mirror-glass-clad house for a family member that shared some of the characteristics of the commercial buildings which Warren & Mahoney was working on more than a generation ago.
Maurice Mahoney 1932-2021
Anne Salmond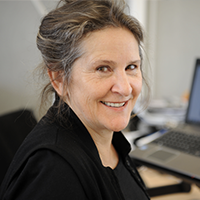 Over the course of an architectural career which began in the late 1980s, Anne Salmond has demonstrated exemplary dedication to her practice and a profound concern for the contexts in which it has developed. She is a model of professional engagement, an empathetic designer who has consistently exhibited leadership in her field and an enduring willingness to tackle challenging architectural issues.
Anne was a founding member of the significant Wellington practice architecture+ before establishing her own practice in Central Otago, and it is testament to her drive and determination that she has proven that high quality design can be produced outside metropolitan centres.
Anne has always been generous in her contribution to her profession, the wider industry and her community. A broad perspective on her craft was encouraged by graduate study in landscape architecture at Cornell University, and her collegial spirit is evidenced by her contributions to the NZIA Council and NZIA Awards juries and in her 15-year service as an assessor for the New Zealand Registered Architects Board. Anne has been a mentor to young architects and graduates, and her long-standing advocacy for equality in the profession has found further expression in her support for the organisation Architecture+Women.
Throughout her career, Anne has championed industry causes of urgent importance, such as sustainable design and innovative and economic building methodologies, including pre-fabricated and modular construction. Anne also took an early interest in the area of post-occupancy evaluation of architectural projects, an interest at one with her whole-of-life approach to building design. Anne has dedicated enormous effort to these demanding and often under-valued aspects of practice, and she has done so with the skill, determination and grace that has characterised her career. 
Graeme Scott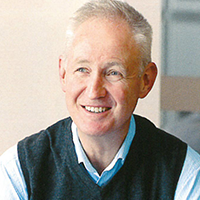 Throughout his career Graeme Scott has acted with admirable integrity as he committed his talents and skills to the service of his clients, his profession and his community. A leader of ASC Architects, a major and much-awarded architectural practice, for 35 years, he has also volunteered his expertise, and donated enormous time and energy, to numerous campaigns and initiatives dedicated to the advancement of his profession, the protection of the civic realm and the improvement of Auckland's urban environment.
Graeme's strong collegial sensibility is evidenced by his contribution to the New Zealand Institute of Architects (NZIA) – he has convened the National Awards jury and served as a Councillor and NZIA Honorary Secretary – and by his receipt of four NZIA President's Awards. He has demonstrated impressive fortitude and tenacity in his advocacy work, over a period of two decades, for the NZIA Auckland Branch's Urban Issues Group and for the Urban Design Forum. Graeme took a leading role in producing the well-researched Auckland Unitary Plan submission presented by the NZIA and the Urban Design Forum and has served on Auckland Urban Design Panels and the Design Review Panel for Hobsonville Point.
In sum, Graeme exemplifies the best qualities of an architect, and is an inspiring model of architectural engagement.
Julie Stout
Julie Stout is an exceptionally accomplished architect and a most engaging and valued member of New Zealand's architectural community. After forming Mitchell & Stout Architects with David Mitchell in 1989, Julie has worked on projects ranging from the very large-scale – the form and composition of city blocks – through community and arts buildings to private homes. Across four decades of practice, Mitchell & Stout has won most of New Zealand's major architectural awards, including, in 1995, the Institute's Supreme Award for Auckland's NEW Gallery, a piece of work described as "swoon inducing" by the art critic of The Listener: "With architects like this, who needs artists?" 
Other New Zealand Architecture awards with an artistic theme would follow. A New Zealand Architecture Award was received in 2009 for Tauranga Art Gallery and another in 2015 for Te Uru Waitakere Contemporary Art Gallery. There have been two Home of the Year awards, for houses in the King Country and on Waiheke Island. Julie also had the rare privilege of representing New Zealand at the Venice Architecture Biennale as part of the creative team that took 'Last, Loneliest, Loveliest' to the 2014 Biennale. In the same year, Architecture+Women New Zealand gave Julie its highest honour, the Chrystall Excellence Award, in acknowledgement of the excellence of her work and her leadership capabilities, status as a role model, and contribution to both the architectural and urban design professions and the wider community. 
In addition to her many design accomplishments, Julie has earned a public reputation as a most effective advocate for heritage preservation and the quality of the urban realm in Auckland.
Through her role as an architect, the many hours devoted to Institute and other organisational committees, and her civic activism, Julie has developed hard-won knowledge of the rules which bind local bureaucrats. As chair from 2002-2004 of Auckland Branch's Urban Issues Group, she took a leading role in lobbying Auckland Council to promote and plan a better built environment for the city, and in 2005 she was appointed to the Auckland Mayor's Urban Task Force on Urban Planning. 
Perhaps the greatest example of Julie's determined resistance to ill-considered and undemocratic planning and development initiatives occurred in 2015. As president of Urban Auckland, an organisation with an impressive record of successful civic campaigns, Julie led her colleagues to instigate a judicial review that rebuffed Ports of Auckland's intended expansion into Waitemata Harbour.  
Julie has served as a design tutor at The University of Auckland School of Architecture and Planning and as an Adjunct Professor at Unitec Institute of Technology. Through her practice work and her civic-mindedness, Julie is an inspiration to the entire profession.
John Sutherland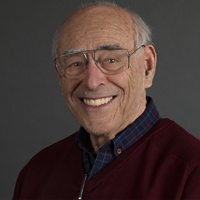 John Sutherland has had an extraordinarily wide-ranging and accomplished architectural career.
Over the course of 60 years in the profession, John has contributed his leadership, knowledge and expertise to architectural and engineering practices, industry groups and government agencies, academic institutions and his own professional body, the New Zealand Institute of Architects (NZIA).
As a director of JASMaD for 25 years, and later as a senior member of Jasmax, John was closely involved in the evolution of New Zealand's largest architectural firm, and through his career-long research and publishing endeavours, which have permeated the wider industry, he has significantly advanced the understanding of material specification and building performance.
Alongside his commitment to practice and industry, John has pursued a strong interest in teaching, first at the University of Auckland and then as the founding Head of the Unitec School of Architecture. In his academic positions, as in his professional roles, John was instrumental in forging beneficial connections with international peer organisations. John has played a very active role in the NZIA, serving as chair of the Auckland Branch, a Councillor for 18 years, and as Institute President (1983–85). He has made an enormous contribution to New Zealand architecture.    
John David Sutherland ONMZ 1933-2022
Christina van Bohemen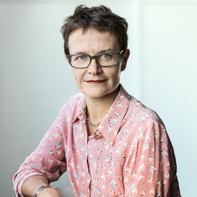 A set of themes emerge when talking about Christina van Bohemen – her selflessness, dedication and tenacity.
Revealing the influence she's had on architecture in Aotearoa New Zealand, architect and close friend Craig Moller suggests it's a case of, "Who doesn't know Christina?".
Christina is a fellow of Te Kāhui Whaihanga and was president from 2016 to 2018. She was the first female practising architect to take on the role and advocated for gender equity in the profession.
Te Kāhui Whaihanga acknowledges Christina's dedication to the industry by making her a Distinguished Fellow.
Christina graduated from Victoria University of Wellington Te Herenga Waka in 1996 and registered as an architect in 1998. She worked at Jasmax in Tāmaki Makaurau Auckland from 1996 to May 2001, then founded Sills van Bohemen with Aaron Sills.
Since 2008, Christina has been very active in the Institute's affairs: chair of the Auckland branch until 2010; presenter on the Graduate Development Programme from 2008 to 2012; member of the national awards jury in 2005; and convenor (2005) and member (2004) of the Northern Region awards jury. Christina was a chair of the Auckland Urban Design Panel and the Hobsonville Design Review Panel for a number of years. She is a member of the Urban Design form and Architecture + Women.
Christina was a chair of the Auckland Urban Design Panel and the Hobsonville Design Review Panel for a number of years. She is a member of the Urban Design form and Architecture + Women.
In 2017, Christina had the honour of signing Te Kawenata o Rata with Ngā Aho, the society of Māori design professionals.