Gold Pin for Future Islands
17 October 2016
The quality of Future Islands, New Zealand's national exhibition at the 2016 Venice Architecture Biennale, has been affirmed by the judges of the Designer's Institute of New Zealand Best Awards.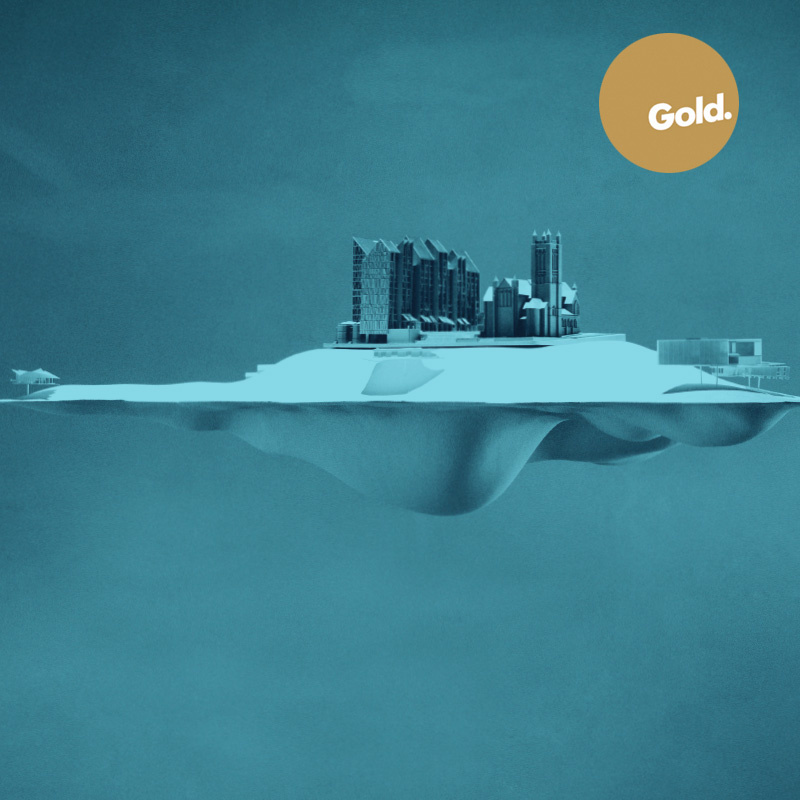 On Friday night (14 Oct 2016), Future Islands received a received a Gold Pin in the Exhibition & Temporary Structures category at the awards. Gold Pins are awarded to works considered the best in category.
"This award is fantastic recognition for the extraordinary efforts and dedication of the team and their supporters," says Teena Hale Pennington, Chief Executive of the New Zealand Institute of Architects.
"Through Future Islands the creative team has taken an exhibition of ingenuity and sophistication to a large and influential international audience. It's wonderful to see that contribution acknowledged at such a high level here in New Zealand. "
Future Islands was commissioned by the New Zealand Institute of Architects and supported by the Venice Biennale Commissioner, architectural educator Tony van Raat. 
The creative team was led by Charles Walker, Professor of Innovation & Creative Intelligence, UTS, Sydney, and Kathy Waghorn, Associate Programme Director (Design) at the School of Architecture and Planning at the University of Auckland.
The wider creative team includes architects Jessica Barter and Maggie Carroll, co-directors of Bureaux; Jonathan Rennie, from Athfield Architects; and Rewi Thomson (Te Aitanga-a-Hauiti, Ngāti Raukawa: Rarongo te hapu) a Professional Teaching Fellow at the University of Auckland and practising architect at Isthmus. The production and installation team included exhibition installation expert Stephen Brookbanks, from Object Support; Bruce Ferguson from Darkroom, a London and Auckland-based multi-media studio; and Minka Ip from Architecture + Design Fabrication Workshop.
Future Islands, on display at Palazzo Bollani in Venice until 27 November 2016, is composed of 22 suspended 'islands', constructed using the same tools used to manufacture America's Cup yachts. Upon and around the islands are more than 100 models – of significant completed buildings as well as speculative or unbuilt works that were designed to test ideas solutions to important questions posed by New Zealand's changing social and natural environments.
Photos of the exhibition can be viewed on the Best Awards website and on the Future islands facebook page. A 'virtual exhibition' of Future Islands on the Google Arts & Culture website can be viewed here.