F. Gordon Wilson Fellowship for Public Housing 2023 Winner
16 November 2023
Third Studio has received the inaugural F. Gordon Wilson Fellowship
Making housing for our most vulnerable more climate resilient is the focus of the very first F. Gordon Wilson Fellowship for Public Housing.
Mitra Homolja and Ellie Tuckey, architectural graduates who live in Te Whanganui-a-Tara Wellington, have been awarded the 2023 fellowship to investigate circular economy construction technology in the context of existing public housing. They will research Mātauranga Māori perspectives on resilience to climate change, as well as proactive architectural responses in other places in the world. Homolja and Tuckey, founders of Third Studio and urban design consultants for Hutt City Council, will then develop a case study based on their findings to apply to public housing in Te Awa Kairangi ki Tai Lower Hutt — the most densely populated flood plain in Aotearoa.
"Whilst central and local governments and communities undertake rigorous discussion about climate adaptation and methods, public housing demand continues to outweigh supply, and public housing continues to be renovated and newly built in areas at risk of severe climate events," wrote Homolja and Tuckey in their proposal for the fellowship. "Currently, typical construction methods aim to provide solid structures with a long life-span and do not consider how housing can be altered or moved as the needs of tenants change."
The fellowship jury — made up of Institute president Judith Taylor, Kay Saville-Smith, Julia Gatley, Marko den Breem, and Wilson's granddaughter, Julia Mandell — cited the potential in Third Studio's dual focus: "This project combines a sensitive engagement with the local community in Te Awa Kairangi ki Tai Lower Hutt with a forward-thinking focus on cross-purposing new technology to design for the impacts of climate change. It is original, courageous and impressive. It has the potential to result in both an important design case study and possible advancements in the feasibility and implementation of new construction solutions for climate change mitigation in public housing. It focuses on our society's most vulnerable, in one of the country's most at-risk climate regions. It is exactly the kind of work that needs to be undertaken to address Aotearoa New Zealand's unmet housing needs."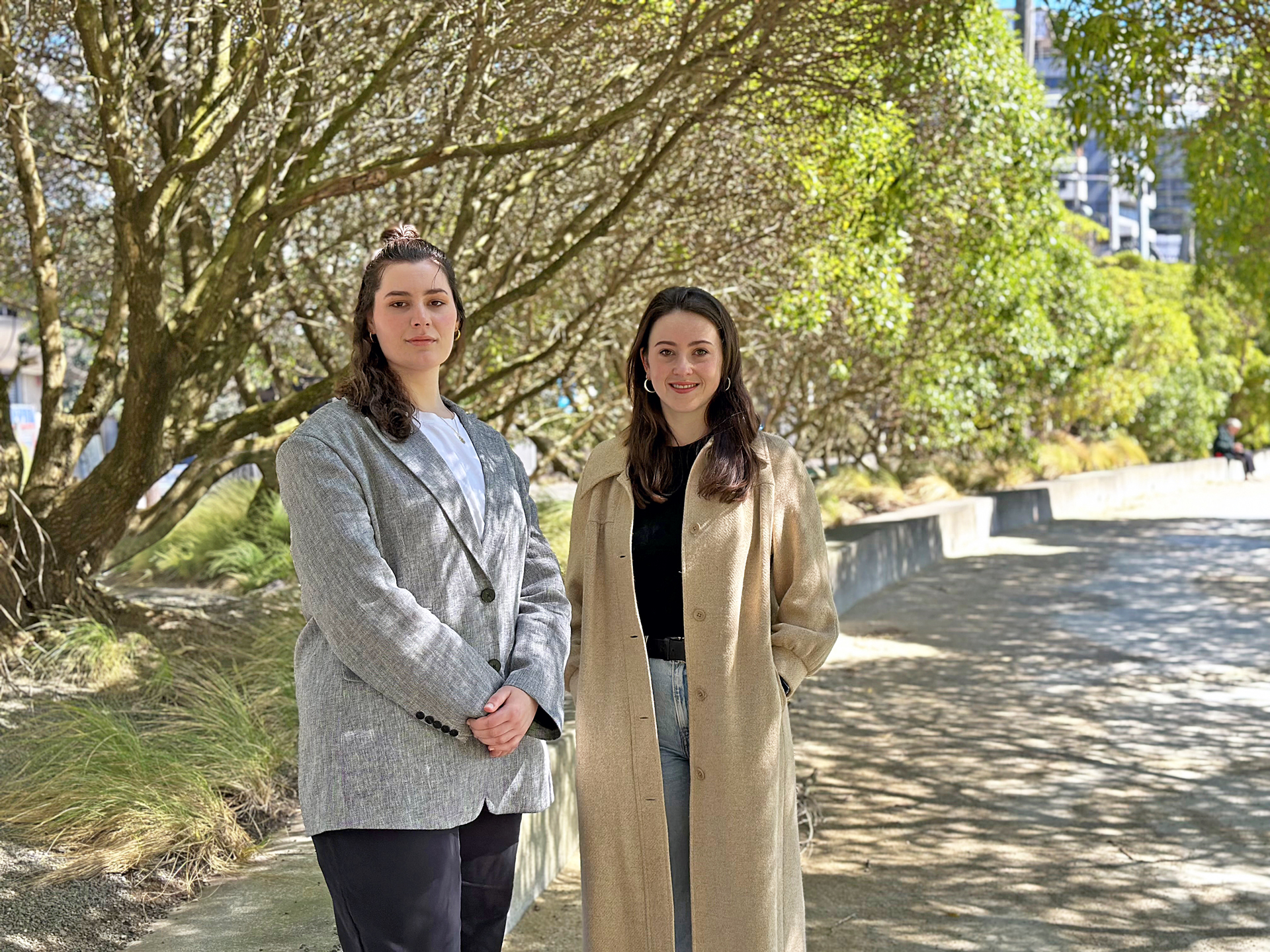 Mitra Homolja and Ellie Tuckey, of Third Studio.